Why Work with Aquatech Diving & Marine Services
Looking for a reliable, experienced provider of commercial diving services? Look no further than Aquatech Diving & Marine Services. With over 30 years of experience in the industry, we are one of the leading providers of industrial, hazmat, and potable water diving services. At Aquatech, we firmly believe that safety is our top priority. Our extensive knowledge and dedication to excellence have helped make us the trusted choice for those looking for high-quality service and results. So if you're searching for quality diving services, look no further than Aquatech Diving & Marine Services. We've got you covered!
Our Divers Also Possess Numerous Other Certificates, Including:
Commercial Boat Operating Certificates
Construction Safety Certificates
WHMIS and First Aid
We Are Experienced in All Aspects of Underwater Hazards.
Looking for a reliable, experienced team of divers to handle all your underwater hazards and risks? Look no further than Aquatech Diving & Marine Services. With highly experienced in everything from wrenches and saws to pumps and life jackets, our highly skilled team is equipped with the latest dive gear and equipment to ensure your safety and satisfaction every time. We are fully mobile, able to access almost any area, and our state-of-the-art camera and communication systems let us record every detail of your dive so you can rest assured that you're in good hands with Aquatech. So why choose anyone else when you can have the best? Contact us today to learn more about our services and get started on your next underwater project.
supplying the newest commercial dive gear to keep our divers safe and tools such as:
Wrenches
Saws
Chain Saws
Pumps
Aquatech Diving is one of the leading diving companies in the region. Our extensive knowledge, experience, and expertise have enabled us to become well-known for our superior service and high-quality results. In addition, we are well-equipped with a fully operating dive trailer that can overcome any challenges we may face during your project and will ensure that it is completed in the most efficient way possible.
Aquatech Has More Than Just the Basics
At Aquatech, we are committed to providing our customers with the highest quality equipment and services. Our wide range of specialized dive boats, barges, and other equipment allow us to handle any underwater project or emergency situation with ease. Whether you need dewatering pumps to mitigate flooding or underwater welding and cutting tools for your construction site, we have everything you need to get the job done right. So why choose us? With our years of experience and dedication to customer satisfaction, you can trust that your project will be in good hands with Aquatech. Contact us today to learn more about how we can help you!
So Why Choose Anyone Else When You Can Have the Best?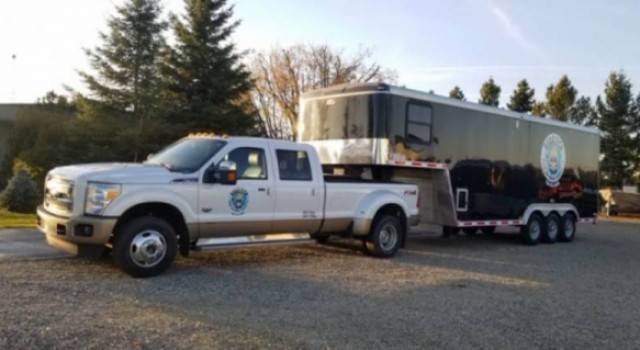 The Benefits From Choosing Aquatech Diving & Marine Services Ltd.
Rapid setup and tear down, Inexpensive, Extremely Safe, and we provide High-Quality Video. We've been providing safe, sustainable marine and diving services since 1993.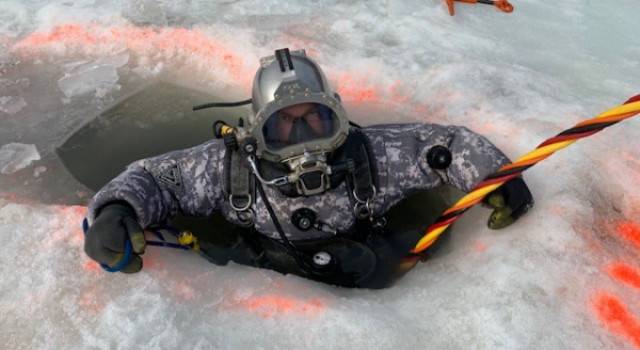 Aquatech Diving & Marine Services Ltd. is a Fully Operational Commercial Dive Company Based in Alberta.
Serving All of Western Canada, Including Saskatchewan, British Columbia and the Territories.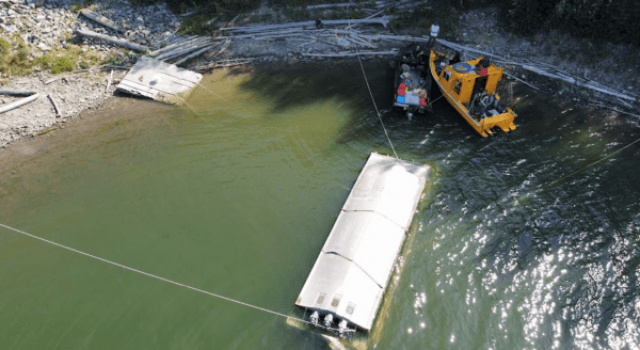 All the members of our dive team are Certified Commercial Divers in Canada (DCBC Certified).
Each has met all standards of a commercial diver under the Competency Standard set out by CSA Canada. In addition, they hold the current Occupational Divers Certificate and certificates of medical fitness signed by a Physician of Diving Medicine. Our dive crews are made up of a minimal 4-man team, and we can accommodate up to a crew of 6 if required.
Need Our Help?
If you require professional commercial diving services, we've got you covered. Contact us today to get started!