We Have Decades Of Experience And Training
At Aquatech Diving & Marine Services Ltd., our team of sewage divers has decades of experience and training in diving in contaminated water. We understand the risks involved and take every precaution to ensure the safety of both our divers and the environment. We are committed to providing top-notch services while adhering to strict safety guidelines. Trust us for all your contaminated water diving needs in Western Canada, from Alberta, Saskatchewan and British Columbia.
For more information or to discuss potential hazmat diving services in your community or area, please contact us or give us a call today at 780-913-6690.
About Our Contaminated Water Diving Services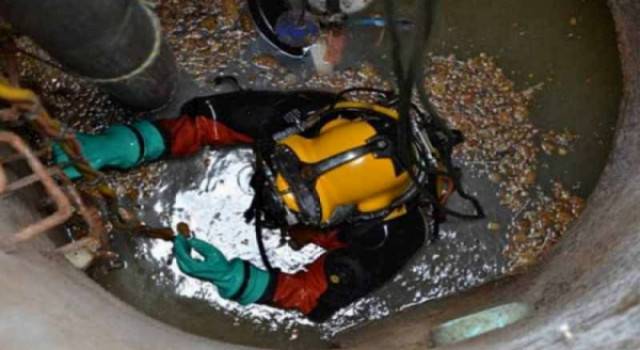 We Are Ready to Get Dirty For You.
Whether it's in sewage containment lagoons or pulp mill settling ponds, we've got you covered.
Our Equipment is Thoroughly Disinfected After Each Dive.
Our contaminated diving equipment is only used for contaminated water diving.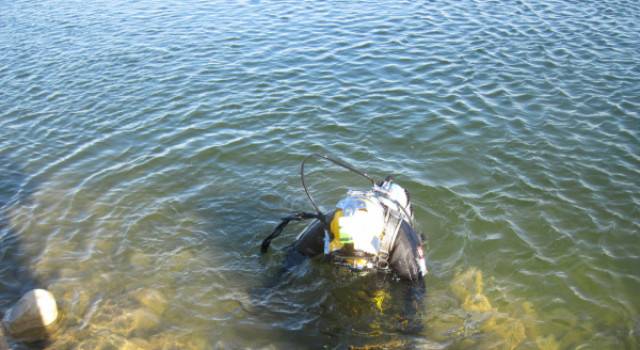 We Always Put Safety First.
Safety for our divers is paramount, so a minimum crew of 6 is committed to keeping the diver and the site safe.
 Ensuring Safety Is Our Top Priority
That is why we have strict safety measures to protect our team and the surrounding environment. Our dive crew has a minimum of six members trained in handling emergencies. In addition, designated safety zones are marked to ensure that only authorized individuals enter the area. We also have a thorough decontamination process, with three separate cleaning zones for the diver and their equipment. This ensures that hazardous materials are properly removed before packing up and leaving the dive site. In some cases, this may even involve disposing of contaminated items. At the end of the day, ensuring safety is our top priority as sewage divers.
Our team provides quality services thanks to the following contaminated water diving procedures:
Our dive crew has a minimal six-man team.
Designated safety zones are marked by signage and barriers so no one may enter the area that is not authorized.
2- 3 three-zone cleaning areas where the diver will be washed, scrubbed, and rinsed along with the gear used.
After removal, consideration is taken regarding the demobilization process and packing of all the gear, tools, and equipment used.
If necessary, items are subjected to additional decontamination or, worse case, disposed of properly.
Trust Our Team to Handle All of Your Blackwater Diving Needs.
As sewage divers, our team is trained to handle the challenges that come with diving in black water. We can locate and repair pipes, valves, and other equipment while navigating through hazardous conditions. Our safety protocols ensure that all of our sewage diving jobs are completed efficiently and effectively. Trust our team to handle all of your blackwater diving needs.
Contact Us Today for Professional Services!
Our Contaminated Water Divers are ready to get to work.