Water Reservoir Cleaning, Inspections & Repairs
Potable Water Services Serving All of Western Canada
For over 30 years, Aquatech Diving & Marine Services has been a leading contractor in Western Canada for performing potable water facility maintenance. We provide potable water services including water reservoir and tank maintenance in Alberta, Saskatchewan, British Columbia and the Northwest Territories. Our dive teams are fully licensed, insured and certified by the Diver Certification Board of Canada.
With over 1200 reservoirs cleaned and inspected and with numerous return clients, Aquatech Diving & Marine Services has become your "Go-To" potable water diving specialists.
Numerous water facilities in Western Canada have not been entered since their day of construction. Whether it is a large round reservoir, a small cistern, elevated standpipe or municipal underground reservoir, a dive team's need to perform required or regular upkeep maintenance exists.
Our dive services include:
Designated Equipment
AWWA Compliant
Cleaning / Inspection Schedules
Dechlorinators Available
Live Video with Audio Feed
For more information or to discuss water reservoir services in your community or area, click here to request a quote or call us at 780-913-6690.
Potable Water Diving Services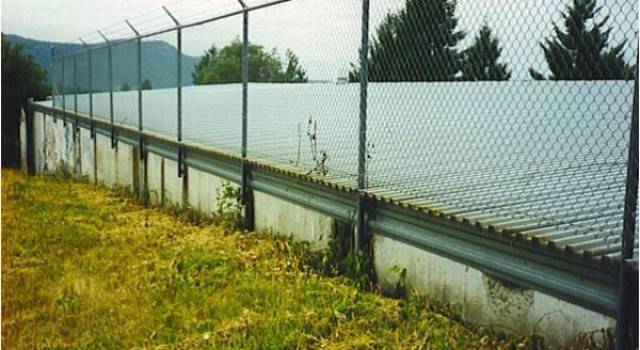 Inspection Diving Services
This is the first step to proper water maintenance. Inspections can be performed by a potable water dive team or ROV (Remotely Operated Vehicle) with excellent results. Accompanied by HD video, our team can provide a high-quality presentation to the client of the facility floor, walls, roof, pumps, overflow lines, valves and flanges. During this inspection, samples may also be obtained for testing or, if inadequate blueprints exist, a diver can be used to document measurements of the facility.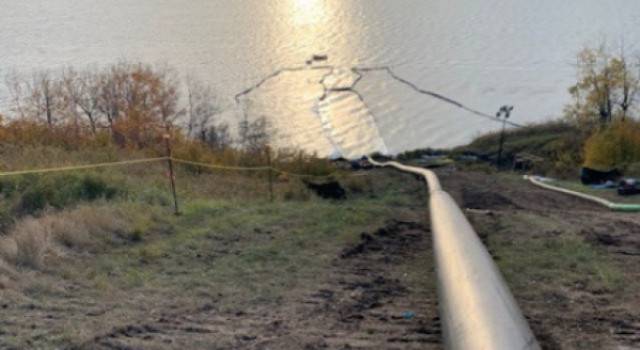 Pump & Valve Repair
If pump chamber reservoir valves are not functioning, Aquatech Diving & Marine Services can be called on to replace or repair facility valves, cotter pins in actuator arms, or replace screens on pumps. Our dive crews have worked on numerous applications that also include facility isolation using inflatable or mechanical plugs.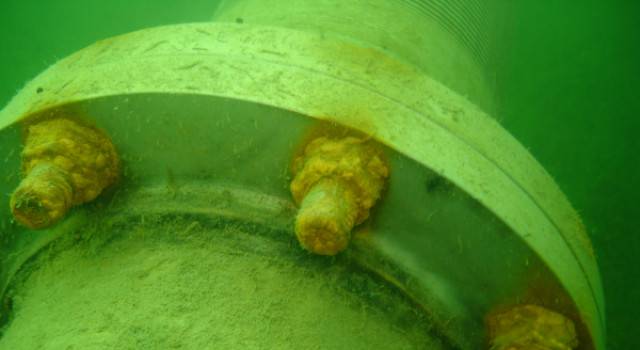 Fill Line Extensions & Baffle Walls
Many reservoirs contain what are known as dead zones, where little or no circulation of freshwater is determined. In this situation, an extension on a fill line is installed by our dive team to help eliminate this problem. Baffle walls are also becoming more common in water facilities, preventing short circuits in water flow and allowing chlorine more contact time in the water.
Water Reservoir Diving Services 
In the over 1200 reservoirs inspected by our potable water diving experts, 94% had a sediment build-up on the floor.
Materials found included:
Organic growth
Iron bacteria
Filter media
Sand
Coal
Post-filter flock
Well sand
Gravel
Mice
Rats
Birds
Utilizing our expert potable dive crew is a cost-effective alternative to draining the reservoir and possible water service disruption. Using a three-inch trash pump and suction line, we can clean and remove unwanted material with little or no disturbance to the reservoir or its PH and turbidity levels.
Top Hat Cap Installation
This allows the contractor to tie into existing water facilities without having to drain them. Our dive crew will anchor these caps into the reservoir wall. Once attached, a hole can be cored or drilled behind the cap. A line, valve and link seal are then installed. Once the link seal is tightened, the diver can remove the cap completing this "live" tie in.
Certified Commercial Divers in Canada (DCBC Certified).
Our expert sewage divers have met all commercial diving standards set by the Dive Control Board of Canada (DCBC). They hold current Occupational Diving Certificates and certificates of medical fitness signed by a Physician of Diving Medicine. In addition to their sewage diving expertise, our certified commercial divers also possess credentials in confined space entry, aerial lift operation, high angle rescue, boat operation, construction safety, and WHMIS and first aid training. Trust our highly qualified sewage divers team for all your commercial diving needs. Aquatech Diving is able to serve Alberta, Saskatchewan, British Columbia or the Northwest Territories.
We Ensure Success of Every Dive in Sewage-Contaminated Environments.
As sewage divers, we have the expertise and experience to handle all types of sewage diving jobs. Our dive crew is trained and equipped with designated contaminated equipment to ensure safety during sewage dives. In addition, we consult with suppliers and have safety meetings to plan for each job, ensuring the success of every dive in sewage-contaminated environments.
Contact Us Today for Professional Reservoir Cleaning & Inspection Services.
Potable water diving & maintenance services in Western Canada.