Professional Diving Service
Aquatech Diving & Marine Services is a professional diving service company that offers a wide range of services, including industrial diving, hazmat diving, civil and potable water diving, and marine services. We also have ROV inspection and video capabilities. Aquatech is a trusted commercial diving company in Canada; and, for nearly 30 years, has provided Western Canada with professional commercial diving services. Safety is our top priority, and we are committed to providing the highest quality of service to our clients. Contact us today to learn more about our services or request a quote.
Trusted Commercial Divers Servicing Western Canada.
Commercial Diving Services in Alberta, Saskatchewan, and British Columbia.
Aquatech Diving & Marine Services is a trusted commercial diving company in Canada; For nearly 30 years, Aquatech Diving & Marine Services has provided Western Canada with professional commercial diving services. Our expert divers have worked in Alberta, Saskatchewan, British Columbia and the Northern Territories. Our team is highly experienced and ready to assist you with reservoir maintenance services, underwater construction projects, various topside support, and commercial dive services.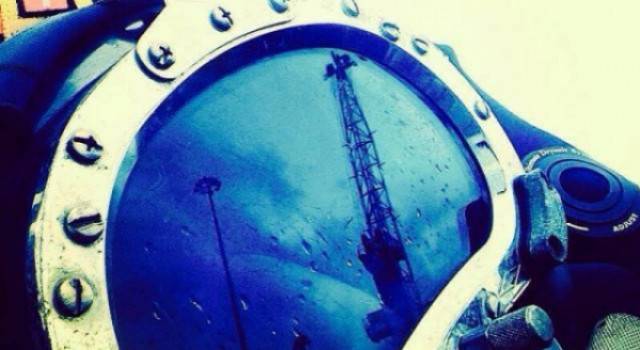 Civil Dive Operations and Marine Services
Inspect an intake, pipeline installation and everything in between.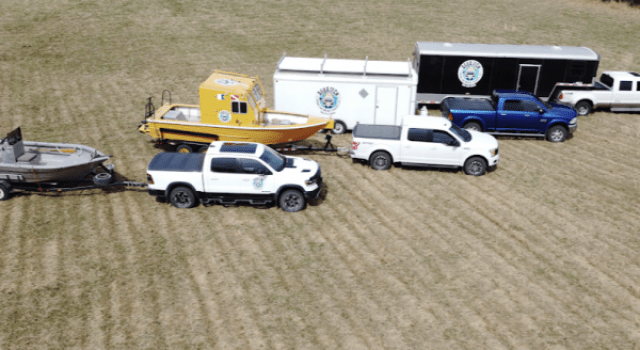 You Need It? We've Got It. If We Don't, We'll Get It.
We have various boats, equipment, and supplies to assist you with whatever project you have in mind, including dive boats, barges, jet boats, support boats, dredges, dewatering pumps, lift bags, cranes, backhoes & equipment for underwater cutting and welding.
Commercial Diving Services
Potable Water Diving Services
We can help you keep your potable water system clean and running smoothly while complying with AWWA standards. Our services are designed to help you reduce costs by implementing inspection schedules and preventative maintenance plans. We also offer dechlorinators and live video with an audio feed so that you can monitor progress. Potable water diving services are essential for maintaining a potable water system. You can avoid costly repairs and replacements by keeping it clean and debris-free.
Sewage Divers
Sewage Divers are highly trained professionals who specialize in diving in contaminated environments, such as sewage-contaminated lagoons, pulp mill settling ponds, and gas refineries. Aquatech Diving & Marine Services takes great pride in its Sewage Diver team and is committed to providing them with the resources they need to safely and effectively complete each dive job.
ROV For Underwater Inspection
If you're looking for an accurate and precise way to inspect an underwater worksite, our ROV services are perfect for you. Our team of experts can provide you with a comprehensive view of the area, benefiting from their expertise and knowledge in underwater inspection services. This way, you can streamline your workflow, saving time and money in the process.
Intake Inspection & Underwater Pipeline Installation
Our highly trained, certified commercial divers have performed numerous underwater pipeline installations, repairs and regular maintenance in Western Canada. No matter the depth or distance, our team is equipped to handle any size project. An intake inspection is critical to identifying potential problems or damage that may have occurred. Underwater pipelines are susceptible to various types of damage, so it is essential to have them inspected regularly to ensure that they are in good working condition.
Water Intake Maintenance
Water intake maintenance is essential for any dam's safe and efficient operation. Without proper care and attention, water intakes can become clogged with debris, posing a severe risk to the dam and its surroundings. Regularly cleaning and inspecting water intakes can ensure they remain clear and functioning correctly.
 DCBC Certified Dive Teams
With our DCBC certified dive teams, no underwater construction project is too big. We have fully stocked dive trucks and trailers, boats, barges, lifts and cranes. Aquatech Diving & Marine Services has become a respected leading service provider by adhering to Health and Safety's highest exceptions. Our divers have met all commercial diver standards under the Competency Standard set out by CSA Canada. Our crew members also hold the current Occupational Divers Certificate and certificates of medical fitness signed by a Physician of Diving Medicine, meaning our drivers are fully trained to complete your projects accurately and efficiently.
Aquatech Diving & Marine Services is proud to assist businesses all over western Canada with our commercial dive services.
Highly Trained Professional Divers
Our team combines highly trained drivers with a specialized skill set—experienced in all aspects of the job.
We have a wealth of hands-on knowledge in all aspects of commercial diving, and we're ready to put our skills to work for you. Whether you need help with construction, maintenance, or repair work, we're here to help, and We're always up for a challenge. so no matter what your project entails, we're confident we can help. Trust us for all your diving needs - from simple repairs to complex construction projects, we have the experience and know-how to get the job done right. Contact us today to get started on your next project. We look forward to working with you!
Need Our Help?
If you require professional commercial diving services, we've got you covered. Contact us today to get started!