Commercial Diving Services in Alberta, Saskatchewan, and British Columbia
Various Diving Services, Including Industrial Diving, Hazmat Diving, Civil & Potable Water Diving, and Marine Services.
Aquatech Diving & Marine Services offers you nearly 30 years of experience and a solid commitment to safety; we provide various diving services, including industrial diving, hazmat diving, civil and potable water diving, and marine services. We also have ROV inspection and video capabilities. Our team is trusted throughout Canada for providing high-quality service to our clients. Aquatech can meet your commercial diving needs; With a team of highly trained and experienced commercial divers, Aquatech Diving & Marine Services is ready to assist with all your underwater needs in Western Canada. Our expertise ranges from reservoir maintenance to underwater construction projects in Alberta, Saskatchewan, British Columbia and the Northern Territories. With our comprehensive knowledge and experience in the industry, you can trust that we will safely and effectively complete any project.
We Are Highly Trained Drivers with a Specialized Skill Set
We're Ready to Put Our Skills to Work for You
We have a wealth of hands-on knowledge in all aspects of commercial diving, and we're ready to put our skills to work for you. Whether you need help with construction, maintenance, or repair work, we're here to help, and We're always up for a challenge. so no matter what your project entails, we're confident we can help. Trust us for all your diving needs - from simple repairs to complex construction projects, we have the experience and know-how to get the job done right. Contact us today to get started on your next project. We look forward to working with you!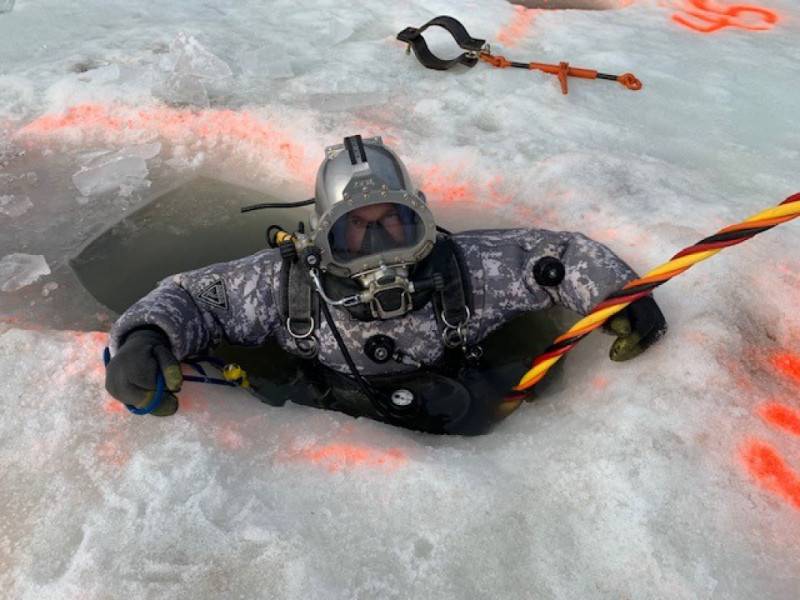 DCBC Certified Dive Teams
With our DCBC certified dive teams, no underwater construction project is too big. We have fully stocked dive trucks and trailers, boats, barges, lifts and cranes. Aquatech Diving & Marine Services has become a respected leading service provider by adhering to Health and Safety's highest exceptions. Our divers have met all commercial diver standards under the Competency Standard set out by CSA Canada. Our crew members also hold the current Occupational Divers Certificate and certificates of medical fitness signed by a Physician of Diving Medicine, meaning our drivers are fully trained to complete your projects accurately and efficiently.
Aquatech Diving & Marine Services is proud to assist businesses all over western Canada with our commercial dive services.
Need Our Help?
If you require professional commercial diving services, we've got you covered. Contact us today to get started!