Remotely Operated Vehicle
A Tethered Mobile Device Used in Numerous Underwater Applications.
Is your team in need of ROV inspection services? When it comes to marine and commercial diving contracting, the term ROV- or Remotely Operated Vehicle is being heard throughout the industry.
What exactly is this? In simplest terms, it is a tethered mobile device used in numerous underwater applications.
These small but very unique vehicles can swim, crawl, lift and take high-definition pictures and videos for small jobs, making them ideal for our inspection services. Our ROV inspection services are trusted throughout Canada!
Our underwater inspection services can:
Measure Distance
Determine Depths
Locate and Search
Monitor Work On A Job Site
ROV Services Trusted Throughout Canada!
Our ROV Services Can Help Uncover Issues Not Visible on the Surface.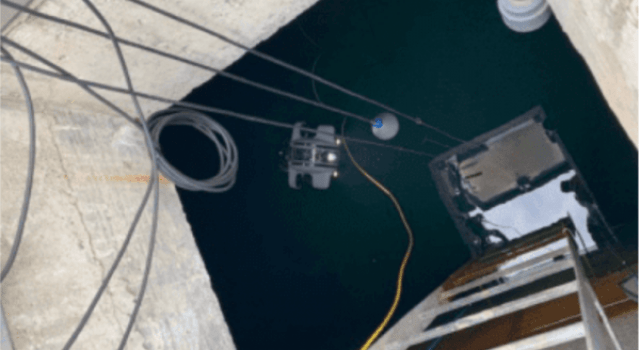 Our ROV Division uses Canadian-made ROV's.
They are compact and battery operated. No need for power supplies.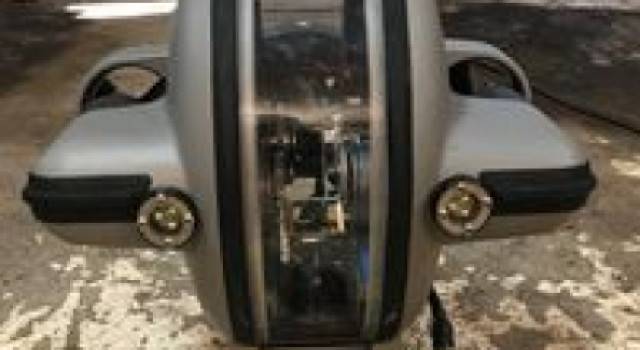 Safe & Convenient
Our ROV's can be utilized with very minimal setup time; there is no need to shut down facilities, and they are very safe.
DT340S Pip Crawler & DTG2 Swimmer
The DTG2 is a "swimmer". Its small size enables it to fit into the tightest of hatches or the tallest of water towers.
The DT340S is a pip crawler. With wheel sizes from 8" - 12" and a tether length of 1,200', it can tackle tough inspections. Its 4-wheel drive skid steer capabilities allow it to drive over sediment that may be in the pipe.
Videos from Our ROV services have been used by engineers to refer, draw blueprints and or pinpoint a problem that is not visible on the surface.
We use skilled crews to operate these highly maneuverable vehicles. Controlled on the surface with a handheld control, the operator can move it in all directions, while the ROV eye can capture all of its surroundings in real HD video. These vehicles require no shore power, only the battery attached to them. Our highly skilled crews offer the best underwater ROV Inspection services in Western Canada.
Aquatech Diving & Marine Services Offers Two Styles of ROVs for Every Application.
The DTG2, or the swimmer, can fit into the tightest hatches, climb the highest towers or reach extreme depths.
The DT340S, also known as the crawler, has four wheels ranging from 8-12 inches and can direct itself into pipes, culverts, or holes as long as 1200 feet. It turns from an ROV to an all-terrain vehicle moving over all types of sediment and debris with its interchangeable wheels.
We Specialize in Underwater Inspection.
Get professional ROV inspection services now.